MASCOT HEAD ANIMATION





ANI

MATION


E
YE WINKERS • MOVING JAW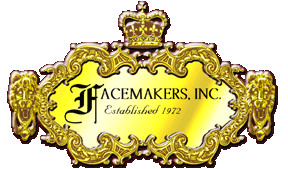 Your mascot costume can wink, blink, cluck, spray water from his trunk, wiggle his tongue or ears, and light-up his nose! We have over 40 years experience bringing your animation requests to life.
ANIMATED FEATURES FOR YOUR MASCOT COSTUME
Animation is wearer-controlled via bicycle cable down the sleeves to hands inside the mitts/gloves.
Choose both eyes blinking:
Choose jaw or beak movement:
Choose one eye winking:
Note: Some animated features are not practical for all characters. Please inquire for details about specific needs regarding specific mascot characters.