YOUR COLORS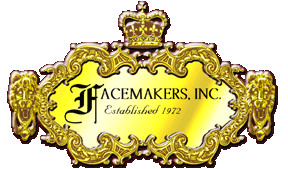 YOUR COLORS ARE FREE!*
We can make your costume any color in which fabric is available. If you know the Pantone or PMS color numbers, we will come as close to those color numbers as the available fabric allows. We can select for you, or we can send you swatches to choose from, if you prefer.
Please remember that mill color dye lots vary from time to time, so a swatch you receive now may not match the fabric if you wait to order your mascot costume six weeks or more from now.
*Free offer is for mill fabric colors-only. Extra charges apply if you request or require fabric custom-dyed. Once approved, your special color mascots are NOT returnable, though we still guarantee the costume against defects that are not color related.
Please Note: Any dissatisfaction MUST be reported to us no later than seven (7) days after receipt of costume.
ABOUT COLORS...
We have spent a lot of time choosing swatches that appear to be close to the actual color on our screen. The color YOU see is affected by 3 things:
Your screen — things like age, and color balance

Your environment — if you are sitting by a window, if you have natural light, if you are in a dungeon

Your vision — color is a very subjective thing. It is influenced by things around it as well as your interpretation of it. 8% of males, and 1% of females are at least partially color blind (many don't even know it).