Call us for expert help
815-273-3944
Facemakers, Inc.
800 Chicago Ave.
Savanna, IL 61074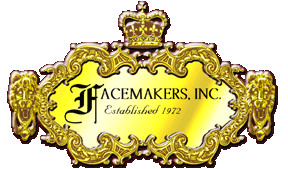 This Koala Bear is a great example of all the fun clothing possibilities we can give your mascot character!
We can dress-up your mascot in many styles so he always looks fresh and fits your theme or activities.
FROM CUTE TO WILD!
Facemakers has been making clothes for your mascot costumes for over 40 years.
We have many styles and types of mascot clothing. From tuxedoes to t-shirts, we can dress your mascot in style for your event. A great way for your mascot to carry your theme and message too.
More inspiration coming soon!
Shirts, Jerseys, vests, aprons, shorts, swimsuits, collar and tie sets, sandals, baseball caps, tuxes, tuxedos, bow ties, Hawaiian shirts, jackets, leather-look coats and pants.
~ DUE TO INCREASED COSTS PLEASE ADD 25% TO PRICES ~ service fee of 3.5% is added to cover credit card transactions ~DUE TO INCREASED COSTS PLEASE ADD 25% TO PRICES ~