Making mascot costumes for
Disney, The White House,
and your local High School
or University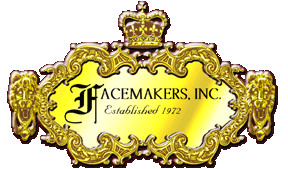 Your size. Your colors.
Restyled your way.
MASCOT COSTUMES
OPEN-FACED DOGS
TALKING MASCOTS
OPEN-FACED COSTUMES
ST. BERNARD, ENGLISH SETTER, BULLDOG, GERMAN SHEPHERD
​
High quality washable fur fabric shaped and padded style bodies with open faced hoods. The polyfoam shapers that give these guys their great silhouettes are removable for easy maintenance. Lots of details in the paws, and giant dog feet with soft claws and rubber soles for indoor outdoor usage.