Making mascot costumes for
Disney, The White House,
and your local High School
or University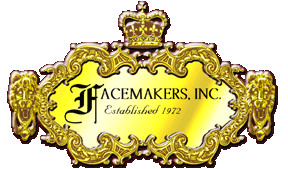 Your size. Your colors.
Restyled your way.
EAR MASCOT COSTUME
EAR MASCOT COSTUME is shown with a fabric-covered sculpted polyfoam with airbrushing detail. Vision can be through a one-way screening panel instead of the open-face style shown if you desire. Facemakers, Inc., is the manufacturer of these ear mascot heads not merely a supermarketer of such items. Please ask about any options that you would like to see on YOUR ear mascot suit. Cooling systems and carrying bags to protect your investment are available for all outfits. Facemakers has been making mascots your way in the USA for over 50 years. Please contact us to create something special to promote your business. Get started.
​
"EAR MASCOT"
Hart Hearing Center, Oconomowoc, WI
​